Mark Greaney is the #1 NYT bestselling author of TOM CLANCY FULL FORCE AND EFFECT. He coauthored #1 NYT bestsellers Command Authority, Threat Vector, and Locked On, by Tom Clancy with Mark Greaney. He is also the bestselling author of the Gray Man series, including Dead Eye, The Gray Man, On Target, and Ballistic.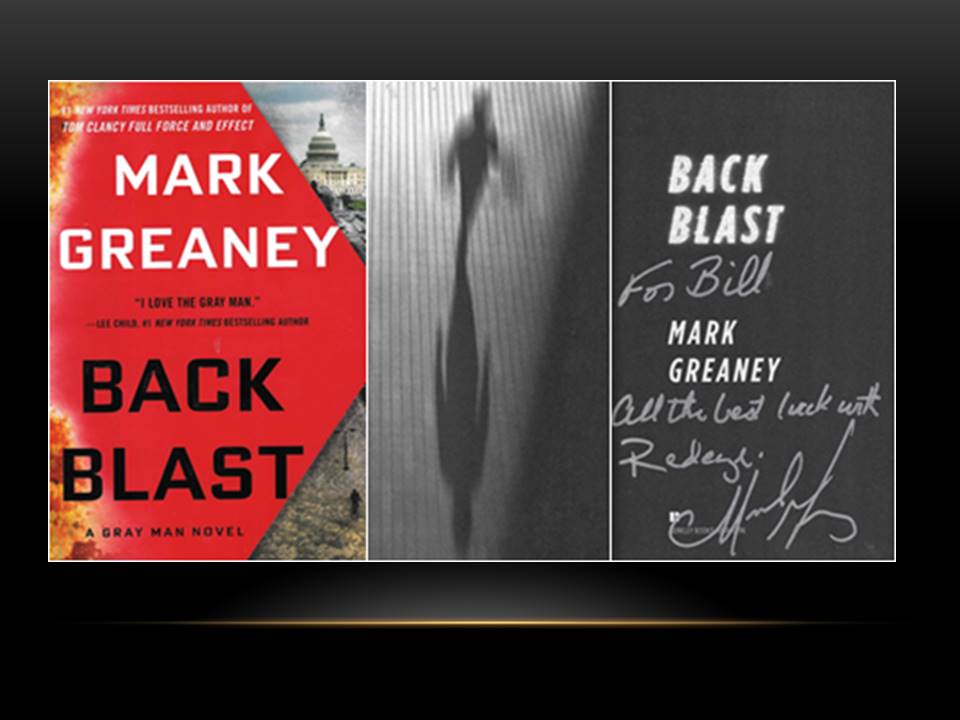 5.0 out of 5 stars – On to Hong Kong…..
I have read all the books in the series and this is the best one yet! Can't wait to see where the story goes from here.
Published 3 days ago by david leavitt
5.0 out of 5 stars – Glad to see the Gray Man again…..
I think this is the best Gray Man installment since the first one. I was happy to see that the author would continue to write Gray Man novels after his turn at the helm of the Jack…Published 3 days ago by Mark Altizer
5.0 out of 5 stars – Terrific Read
Very good book, Greaney is one of the very best! I read another review that panned the book. I have no clue why. Read more
Published 3 days ago by Slowhand7
5.0 out of 5 stars Rollicking good read!
I just loved this book. Could not put it down. Got absolutely no exercise this weekend because I was stuck to the couch with this book. Grabbed me by the nose from the first page…..
Published 4 days ago by spud256
5.0 out of 5 stars – Awesome Reading
I loved this book….chapter after chapter was exciting as I sat on the edge of my seat towards the end to see what was going to happen to the main character Gray Man!
Published 5 days ago by Linda D.
4.0 out of 5 stars – The Gray Man Doesn't Disappoint
I'm a big Greaney fan and have been looking forward to another Gray Man book. It is a bit longer, but they're lots of new characters and he had to reveal a lot of new back-story…..     Published 5 days ago by Amazon Customer
5.0 out of 5 stars – Enjoy a super suspenseful story!
All law enforcement agencies target the Gray Man, Court Gentry, when he returns to Washington, DC to discover why he's the focus of a termination order……..
Published 5 days ago by Linda Schmidt……..